So, again, busy weekend at work = no time for Keleigh to watch the game yesterday.
But, I caught the highlights and the lowlights and read the recaps and I'm choosing to believe that there was some real good in there. Not enough, yet, but enough that I don't have to wear my imaginoscope to find it.
It's been a long time since we've had a late-inning spurt of scoring and it was nice to see Adam Dunn finally come through in the clutch.
Also nice to see, was Brent Lillibridge making the most of a starting appearance. I mean we know that he can pull of near-[miracles] on defense. And, last night he reminded us that he can play offense, too. Not only does he have the highest OBP on the roster and only Juan Pierre has stolen more bases than he has (having played 11 more games), he's hit 3 home runs this year.
Like [this one].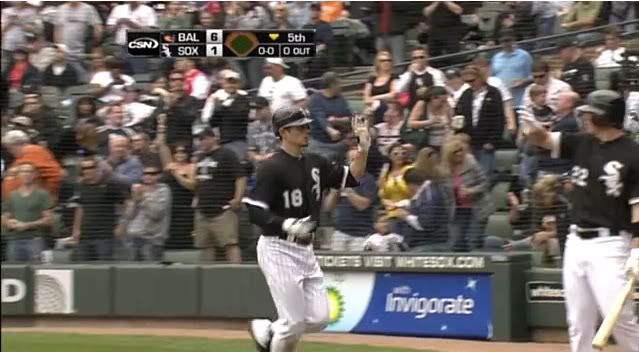 Focusing on the good, people. Focusing on the good.
Go, White Sox!