So, two in a row. Hasn't happened much lately, and it really is a reason to be excited these days. And, fine, there are teams elsewhere in the AL and (presumably) in the NL that would laugh at the ChiTown fans being excited about a 2 game win streak, but we'll totally take what we can get.
There was some good stuff to talk about today. Firstly, sad that Buehrle wasn't able to get his win, but it was nice to see Santos put one in the win column. He's been a little bit of a bright light in the midst of our early bullpen troubles and it was neat that he got to pull out the W today.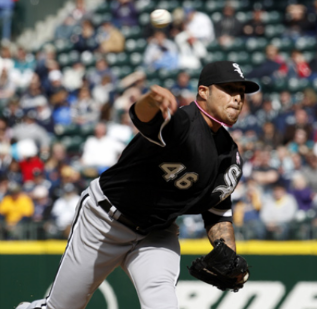 W-L: 1-0; ERA: 0.00; SV-SVO; 3 for 3 – 15 scoreless innings

AWESOME
However, that being said, Santos' solid outing (striking out three, only walking one and sporting a fantastic pink necklace) is not actually what I have chosen as the highlight of this game today.
The highlight of the game today is, without a doubt, Paul Konerko's pink cleats. I was scouring the depths of the internet for a photo of them, but I have sadly come up empty.
Instead, I will link you to the following clip. This is the play that put the White Sox on the board for the first time today, it was the last play that I got to see before I headed out for work (it is becoming increasingly apparent that my work schedule is completely nonsensical, isn't it?), contains some questionable fielding that was – for once – not courtesy of the White Sox, and, of course, featuring the awesome pink cleats of awesomeness(tm). [click here]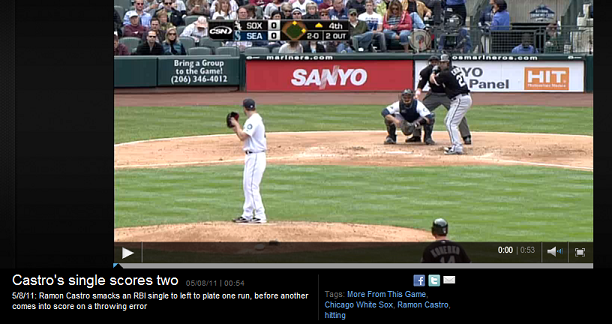 Happy Mother's Day (what's left of it) and let's see if we can keep this momentum going tomorrow in LA – a heavy feat, but if we need extra help, I'm going to send a request to Paul Konerko to break out the pink cleats again.
Hey, it couldn't hurt!